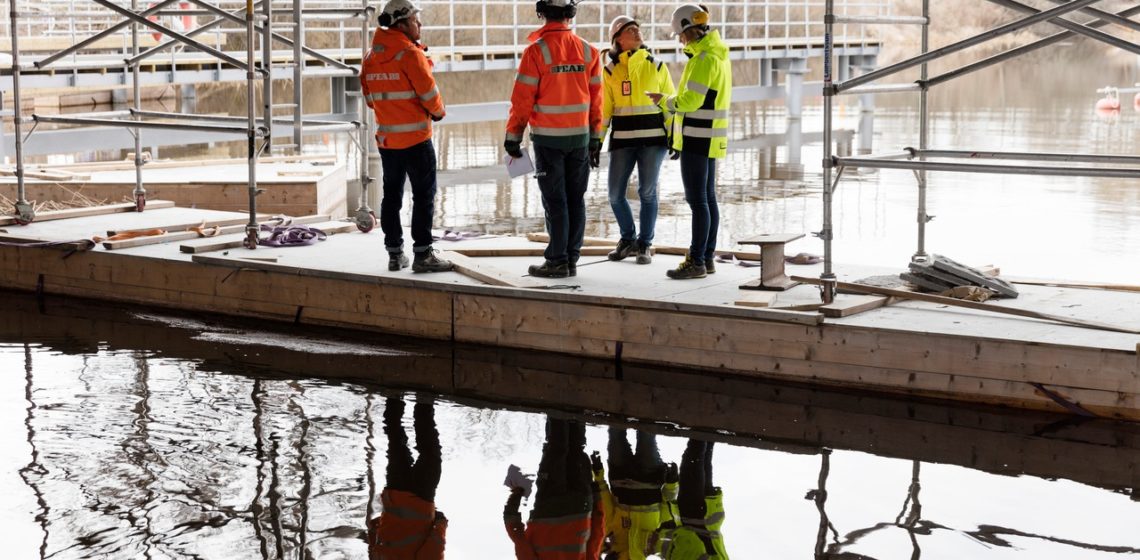 Building in Sweden? Forsen understands and knows the Swedish market.
We are Sweden's thought leading project management company. The knowledge, experience and innovative thinking of our about 200 employees means that we have the expertise in the construction process at all stages. We do not build houses and undertake civil works ourselves. But we think how to do it best. Most preferably, together with our customers and partners.
90 percent of our employees are Civil Engineers or have a Bachelor of Science. But we also have architects and people with other professions among our employees. Our range and our size means we can fill all types of projects, and we also have a large number of subcontractors linked to Forsen for many years.
We specialize in qualified project and construction management, especially in commercial properties, civil works and housing. And we are one of the experts in implementing projects with divided contracts – what is sometimes called Construction Management (CM).
We place great emphasis on having a good mix of dedicated employees, all of which are involved to achieve our business goals. And four years in a row we received confirmation that our HR strategy has been successful, when Forsen was appointed one of Sweden's best workplace by the Great Place to Work Institute (GPTW).
Forsen AB is certified ISO 9001:2015 and ISO 14001:2015 (quality and environment). We have offices in many major locations in Sweden, from Kiruna up north to Malmö down south with HQ in Stockholm. We manage projects more or less wherever our customers are located. Our customers are mainly commercial and public property owners.
Project, Design and Construction Management
Investigations
Cost Estimation and Financial Management
Procurement and Purchasing
Contract and Construction law
Quality- and Environmental Management
Installation Management
Construction Management (CM)
Construction Collaboration (CC)
BIM (Building Information Modeling)
Controllers according to the Planning and Building Act
Forsen knows the Swedish market. If you are considering investing in Sweden, we have the contacts you need – from property companies, technical consultants, architects and contractors to banks, lawyers and real estate agents.
Please contact us for more information at phone number +46 8 506 004 00.
Visit our reference page to see some of our completed or current projects. (In Swedish).